CoviDIAB
Personalized support during the coronavirus epidemic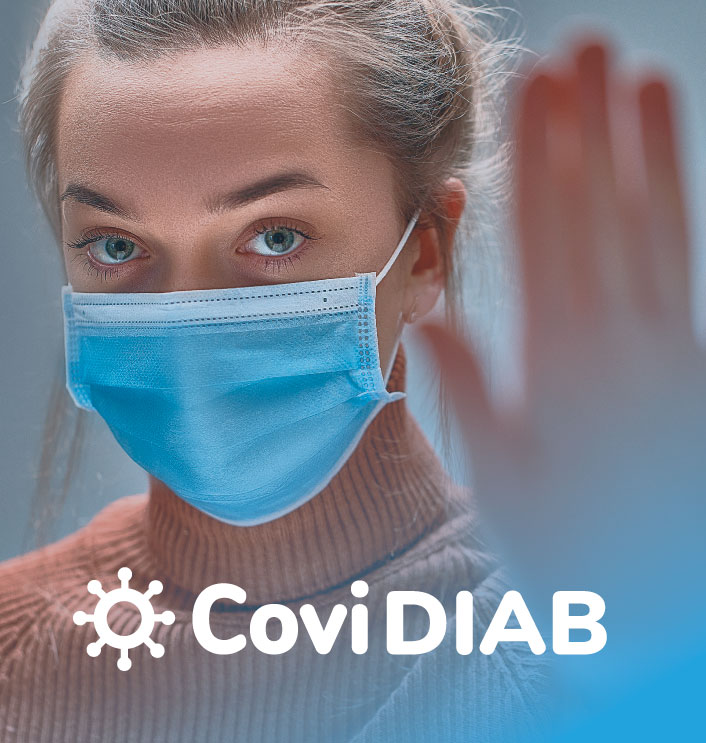 For diabetic patients confined during the COVID-19 epidemic, the AP-HP, in partnership with Inserm and University of Paris, has launched CoviDIAB, a national online information, prevention and support application.
It is now confirmed that diabetes is a major risk factor for developing severe symptoms during a COVID-19 infection. The first studies from China showed a two- to four-fold risk of COVID-19 associated mortality in people with diabetes.
Diabetic patients are facing heightened uncertainty and anxiety — from concerns about contracting the coronavirus, to worries about accessing essential supplies, and to what kind of diabetes care they might expect if hospitalized… it's a lot.
To support these patients in coping with these issues, AP-HP, the Federation of Paris Diabetes departments (Bichat Hospital, Pr Roussel ; Cochin Hospital, Pr Larger, Lariboisière Hospital, Pr Gautier), the eHealth Center (Dr Hansel, Pr Nataf) and INSERM have joined forces to launch a national information, prevention and support online program: CoviDIAB.
Immediab (Inserm U1138) is proud to be part of this initiative alongside LVTS (Inserm U1148), AP-HP and the AP-HP research foundation.
STAY CONNECTED!
CoviDIAB offers an online support program for diabetic patients, to provide reliable and validated information, to monitor clinical signs of infection, to coach on the right actions and behavior to adopt during the current SarS-Cov-2 epidemic, and in case of COVID-19 symptoms.
Free and accessible on smartphone, tablet or computer (with no software installation needed), the application allows patients to setup their personalized journey, receive messages and notifications when information useful to diabetics is published, consult their media library updated daily.
CoviDIAB registrants can also benefit from live sessions with diabetologists, hygienists and infectiologists.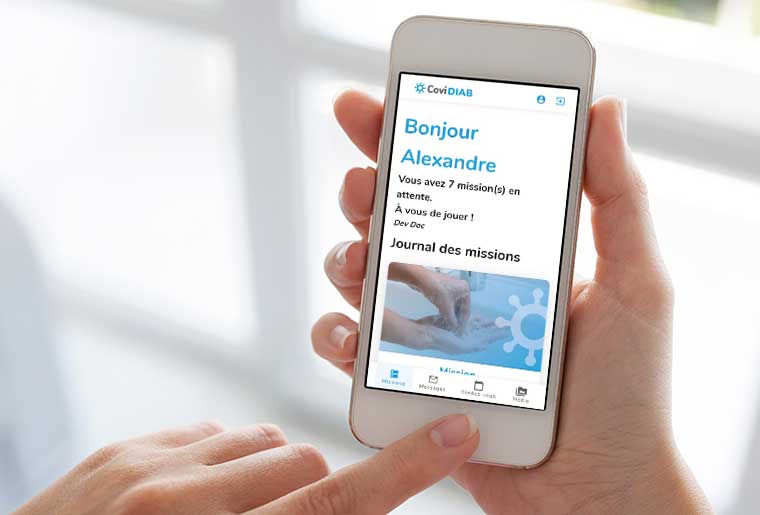 CoviDIAB is designed by doctors and other caregivers and approved by doctors at the AP-HP. It is open to all patients with diabetes living in France (Metropolitan and Overseas).
For more information on this support program and registration, go to https://www.covidiab.fr/.